No Comments
Best of the Week: 7 February, 2015
On

February 7, 2015

http://mofidelity.co
Ladies and gentlemen, many blog posts have been written… and this is one of them.
Welcome to Best of the Week for February 7th, 2015.
This edition features a couple of gifs and quite a few mixes. Exactly 5 gifs and 5 mixes.
1. MIX: FACT mix 481: Nightwave
That's how I feel about this mix:
I wasn't familiar with Nightwave before her mix for FACT this week and I have to thank Nev for specifically pointing it out and posting it to our Facebook page.
I've obviously been living under a rock because her CV is super impressive. But! – better late than never.
Pop dat booty.
2. Traxman – 'Thay Act Like Thay Don't Know'
Boiler Room debuted the tune which is part of an upcoming TEKLIFE release with LA 'collective label of 3 track releases' TAR.
So it's gonna be a 3-track release in case you were wondering.
3. MIX: Sherwood & Pinch for Mixmag's IN SESSION
Dub don Adrian Sherwood and 'OG dubstep producer' Pinch created an hour-long psychedelic trip for Mixmag and to this we say… cooool.
Sherwood & Pinch's collaborative release 'Late Night Endless' is out on Monday, February 9th, on Tectonic & On U Sound.
4. Seven Davis Jr. – 'Let Somebody Love You'
'Let Somebody Love You' is the B-side to Seven's upcoming 'Wild Hearts' release on Ninja Tune, which you can pre-order here.
And yes, the sleeve is quite funny.
5. MIX: DJ Tameil – Throwback Club Music
I stole this one from FACT not because I'm unoriginal but because I admire everything that FACT stands for as an informational outlet. *ahem*
Also, because these are the mix's tags.
6. Ticklish – 'Jealousy' (B -Ju Remix)
Last week we told you about the limited edition PINK cassette called 'Dualities' and we listened to 'Red Vines' from it (and admired the timeless genius of Craig David).
This week we're still on that cassette but with another tune from it – Ticklish's 'Jealousy' remixed by B-Ju.
7. Julio Bashmore feat. Bixby – 'Kong'
Guys, I'm making this post but I'm so tired and kinda falling asleep and I'm always opening the wrong tab and then have to go through another 10 tabs until I get to the one I need… I can't think of things to say at the moment.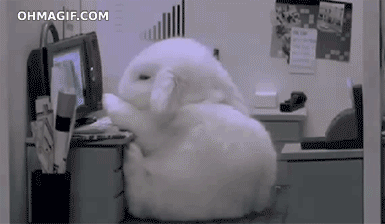 8. PURE AWESOMNESS: Basement Beats 001: KiNK & Kaye
Singapore club kyō shared a recording of Bulgarian icon – icon I tell you!!! – KiNK's live set with Kaye at the venue.
Mastery right there.
9. FREE DOWNLOAD: Stompy's Playground and LCV
This is just gloriously fantastic. Stompy's Playground 'are a London-based ensemble. They recreate electronic dance music using a combination of orchestral instruments, synthesizer and drum kit.'
I never thought I'd hear Squarepusher's 'Red Hot Car' in such a rendition ever. Needless to say, I love it.
You can download all of the tracks from the band's website here. 
10. MIX: SUNDAY MORNING – 01 – Danny Daze
This is the first mix from Daze's own Sunday Morning series 'dedicated to pushing artists and labels who intend on pursuing the beauty in downtempo/chill-wave music'.
What better way to finish of a rather juke-y and not exactly relaxing Best of the Week than with some chill vibes?
Okay, that's it from me.

Fatal error: Uncaught Exception: 12: REST API is deprecated for versions v2.1 and higher (12) thrown in /home/cecolevs/public_html/wp-content/plugins/seo-facebook-comments/facebook/base_facebook.php on line 1273